Joe Bonamassa Guitar Rig and Equipment Setup
Joe Bonamassa Guitar Rig and Equipment Setup
Joe Bonamassa, a modern day blues master who defines epic tone with his is amazing collection of vintage guitars and amplifiers.   His guitar tech Mike Hickey has even been tasked with the job to always be shopping for more vintage guitars and equipment while they are out on the road.  Pretty awesome job! Joe Bonamassa now has his own signature line of Gibson guitars and well as a series of effects pedals.   Here is what I have gathered for Joe's most recent equipment being used out on tour now.
Guitars
These are some of Joe's signature Gibson guitars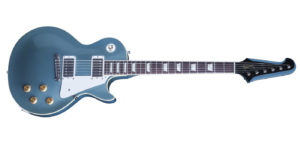 Joe has one of the largest guitar collections in the world.  You can learn about a lot of his guitars here also, https://jbonamassa.com/guitars/
Amps
Pedals
Please leave some comments and share what you know about Joe Bonamassa's guitar rig!